Custom orders
If you're searching for something truly unique or the perfect arrangement for your dream wedding, click here to visit our contact page and request a custom order, tailored to your exact preferences and style.
*Please note the $300 minimum price on all custom orders.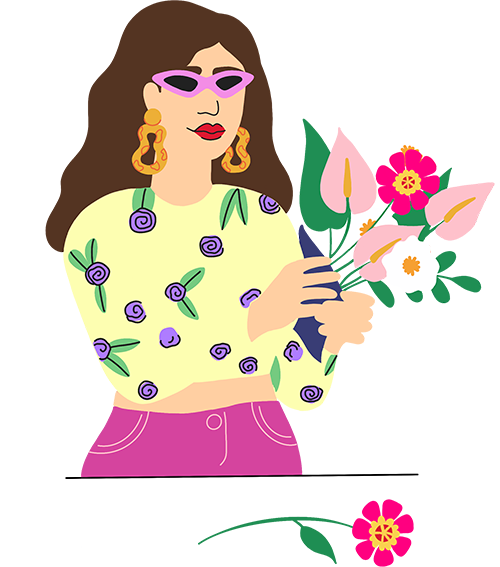 Unleash the Flower Power at Studio Alyssum! 🌸💥
Get ready to be swept away by the enchanting world of luxury artificial flowers and silk bouquets. At Studio Alyssum, we curate the most stunning collection that will make your heart skip a beat! Elevate your space with our handcrafted masterpieces, bursting with lifelike beauty and exquisite details.
Experience the magic of everlasting blooms that will leave you mesmerized. Our top-quality flowers are not only vibrant and durable but also an eco-friendly alternative to fresh flowers. Say goodbye to wilting petals and hello to everlasting joy!
Ready to immerse yourself in a garden of everlasting beauty? Explore Studio Alyssum today and let your imagination bloom! 🌼✨
Frequently Asked Questions
What are Silk Flowers?

Premium silk flowers look and feel like real flowers but will never wilt or die. They are perfect for creating long-lasting and stunning floral arrangements.

Are Silk Flowers really that realistic?

Yes! Our silk flowers are made with high-quality materials and are designed to look just like the real thing. You won't be able to tell the difference!

How long do Silk Flowers last?

Unlike fresh flowers, Silk Flowers can last for years with proper care. They don't require water or sunlight, and won't wilt or die, so you can enjoy them for a long time.

How do I care for my Silk Flowers?

Caring for your Silk Flowers is easy. Simply dust them off with a soft cloth or use a hairdryer on a cool setting to remove any debris. Keep them out of direct sunlight to prevent fading.

Do you offer custom arrangements?

Yes, we do! We offer custom arrangements that are designed specifically for your needs. Contact us to discuss your ideas and we'll create a beautiful arrangement just for you.

Do you offer international shipping?

Yes, we offer worldwide shipping. Please note that shipping times may vary depending on your location.

What is your return policy?

We want you to be completely satisfied with your purchase. If for any reason you are not happy with your Silk Flowers, please contact us within 14 days of receiving your order and we will be happy to assist you with a return or exchange.
CONTACT US
Reach us on 0408 486 099 or email us below.